Powerful event project management tools
Create an experience that your attendees will never forget. Our event project management software has the features you need to plan every aspect of your event. Manage all your event planning tasks such as picking a venue, creating a marketing campaign, assembling teams, executing promotion efforts and much more.
Our online software can be accessed from anywhere, so you can always update your event plans and make those last minute changes. Plus, it's easy to onboard your entire team, so everyone has access to task alerts, email notifications and progress updates. ProjectManager has the planning and collaboration features required for smooth event management.
Dynamic event planning
Plan your events using whichever project management tool you want. Use Gantt charts, kanban boards and task lists to create a timeline, visualize workflows and manage your deadlines.
Smarter reporting
Manage event expenses and balance resources to keep your event budget on track. One-click project management reports can be filtered to show the data your clients want to see, enabling powerful presentations.
Portfolios for your events
Organize the key people in your event, from colleagues and vendors to clients and attendees. Create separate event plans for each group to make sure their individual needs are being met during the event planning process.
Make detailed event plans
Plan, schedule and assign every task, and link task dependencies
Set up email notifications to alert you of impending deadlines
Balance workload for event staff and volunteers
Track working hours with timesheets for easy invoicing
View event plans in multiple ways: Gantt charts, kanban boards, task lists and project calendars
Real-Time project access from anywhere
Access the software anytime, anywhere to see your event status
Get unlimited file storage for event documents and assets
Collaborate at the task-level and share relevant event planning files
Drag-and-drop schedule edits for change management
Measure event planning and budget progress in real time
How event management teams use ProjectManager
ProjectManager is an event project management software that helps teams better plan, schedule and track the execution of events. Use Gantt charts, task lists and kanban boards to interact with your team and plan successful events.
Multiple project planning tools
Choose between various event project management tools to plan the way you want for large, complex or smaller events without losing the ability to pivot quickly as changes arise. Track issues and collaborate with your team to keep everyone on the same page.
Create event timelines
Use Gantt charts to schedule one or more events over a project timeline, and get the power to control your event from the smallest task to major event phases. Assign tasks to teams who can collaborate at the task level. Dependent tasks can be linked to keep your event on schedule and promotions working seamlessly with marketing.
Execute events with task lists
Boost productivity with personal and event-wide task lists that can be filtered by due date, owner, event and more to stay on track. Add comments, documents and images: share them with your team, vendors and clients. Tasks are updated instantly, wherever you are and at any time.
Streamline work
Manage workflows, either personally or communally, with kanban boards that visualize the flow of your work for greater efficiency. Set priorities to easily sort and stay on schedule. Drag and drop kanban cards across the board's columns to indicate where in production you are.
Control resources with a few clicks
Manage resources, balance workloads and assign tasks to the right people, so everyone stays in sync. Get visibility into what your team and vendors are doing, and share automated reports with clients. Never leave a team member idle again.
Track your projects
Get real-time dashboards with six event metrics to measure the progress, tasks, costs and more for one event or all of your scheduled events. Project and portfolio dashboards give you live data so you can make the right decision at the right time.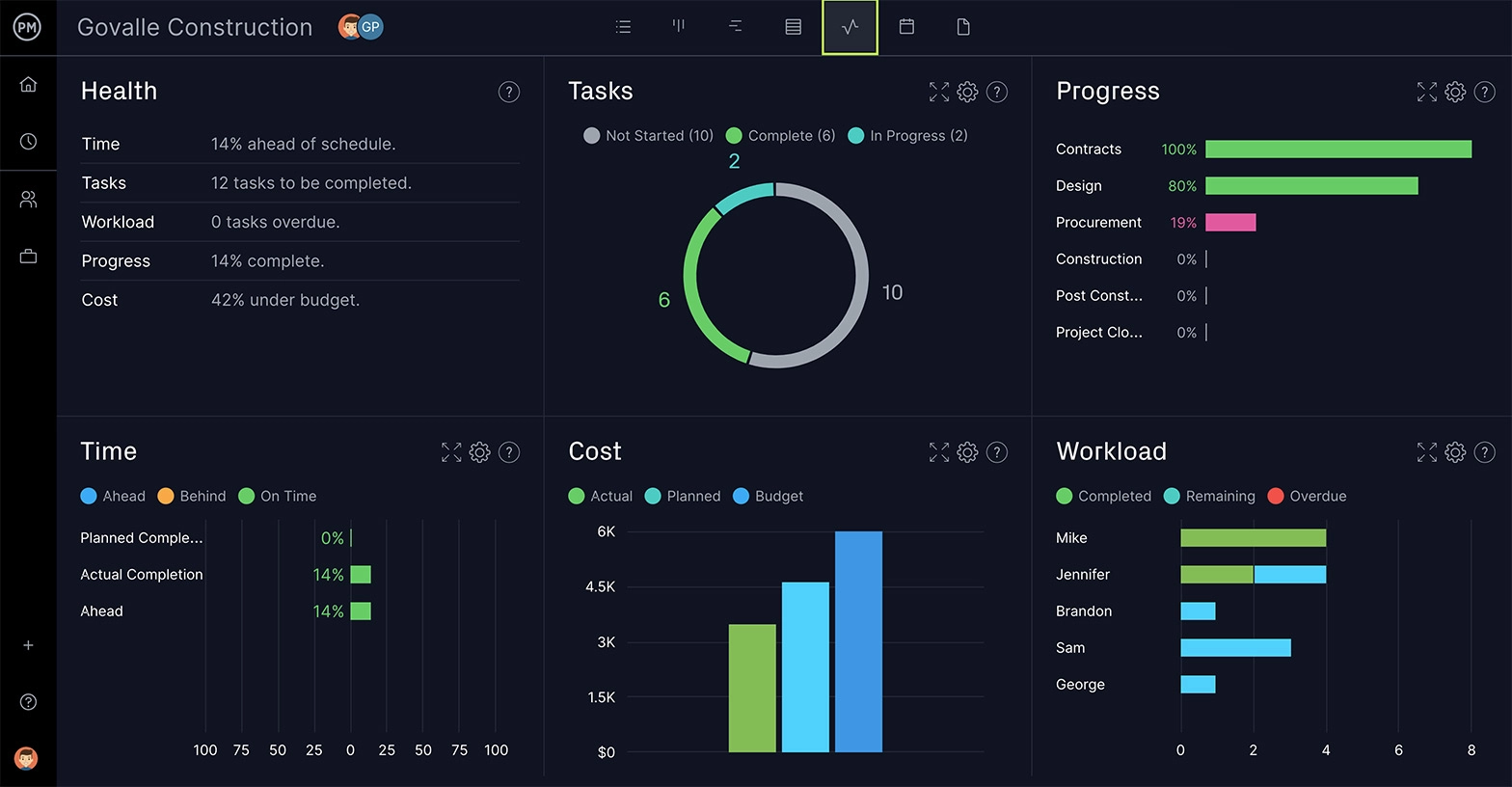 Trusted by 35,000+ Users Worldwide
Let's create an event everyone is going to talk about.